As part of my street photography hobby I began the Graffiti - Brighton Marina Under Cliff series. While, photographing the area's Graffiti, last time,  I noticed the increased activity  associated with the Black Rock Rejuvenation project. 
This prompted me to go back this weekend (10/10/2021) and capture, as much of the Graffiti as possible, before the whole area becomes an inaccessible construction site. As usual I've used my trusty Nikon 1 J5 with a 1 NIKKOR 32mm f/1.2 lens. I've used an aperture priority setting and the shutter speed tends to be about 1/5000s with a ISO 160.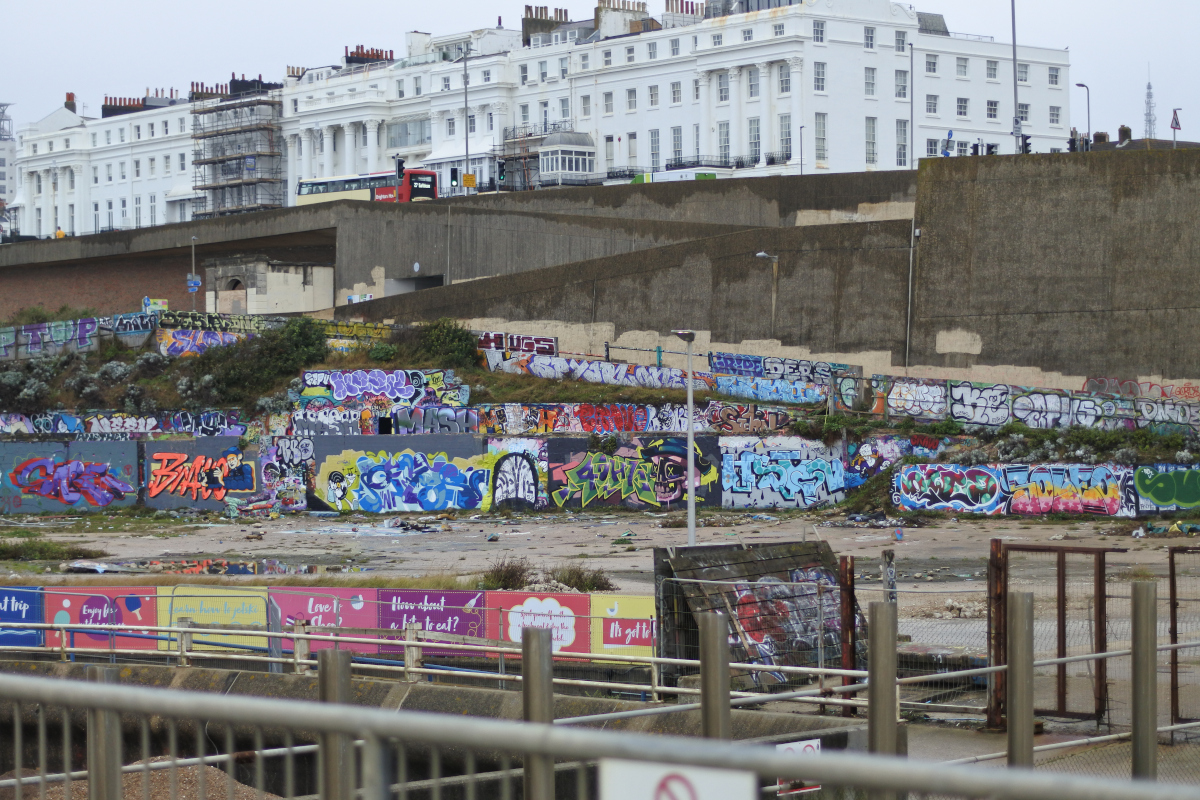 Although terribly run down the whole area is dotted with some amazing graffiti artwork, which are periodically painted over, by newer ones. Similar to paintings on canvas, one could carefully peel away the top layers of paint only to discover newer images underneath.
I don't have any running commentary for now, so I'll let the images speak for themselves.