Back to walking from the Brighton Marina to the Brighton seafront and back, again, on a cold winter's afternoon. I haven't done this circuit for quite a while, so the walk was not only about taking pictures, but a comparative test of my fitness, too. I think I passed the fitness test with aplomb, as on the way back I felt full of beans. 
Describing the weather, as cold would be a bit of an understatement. Not only was it freezing, but there was a stiff breeze, too. Quite fortunately, my newly acquired and discounted, Black Friday purchase of a Next scarf and Timberland sweater turned out to be a worthwhile investment!
The Brighton Seafront restoration project is in full swing. Now, there's only a small walkway from the Marina car park to Madeira Drive. (see my photos about the project from a few months ago here). That dustbin in the picture, on the left, is a bit annoying, but I couldn't get a better view of this part of the restoration work. Maybe this photo should be my first candidate for Photoshopping or in my case Gimpping!
Soon all the street art graffiti would have disappeared, which will be a shame. There seems to be one or two new items of work, which I haven't seen before. However, I couldn't be asked to scale the obstacles, fencing off the area, to have a look and photograph the new items. It was a bit too cold and I just wanted to continue walking, apart from taking this photograph from afar.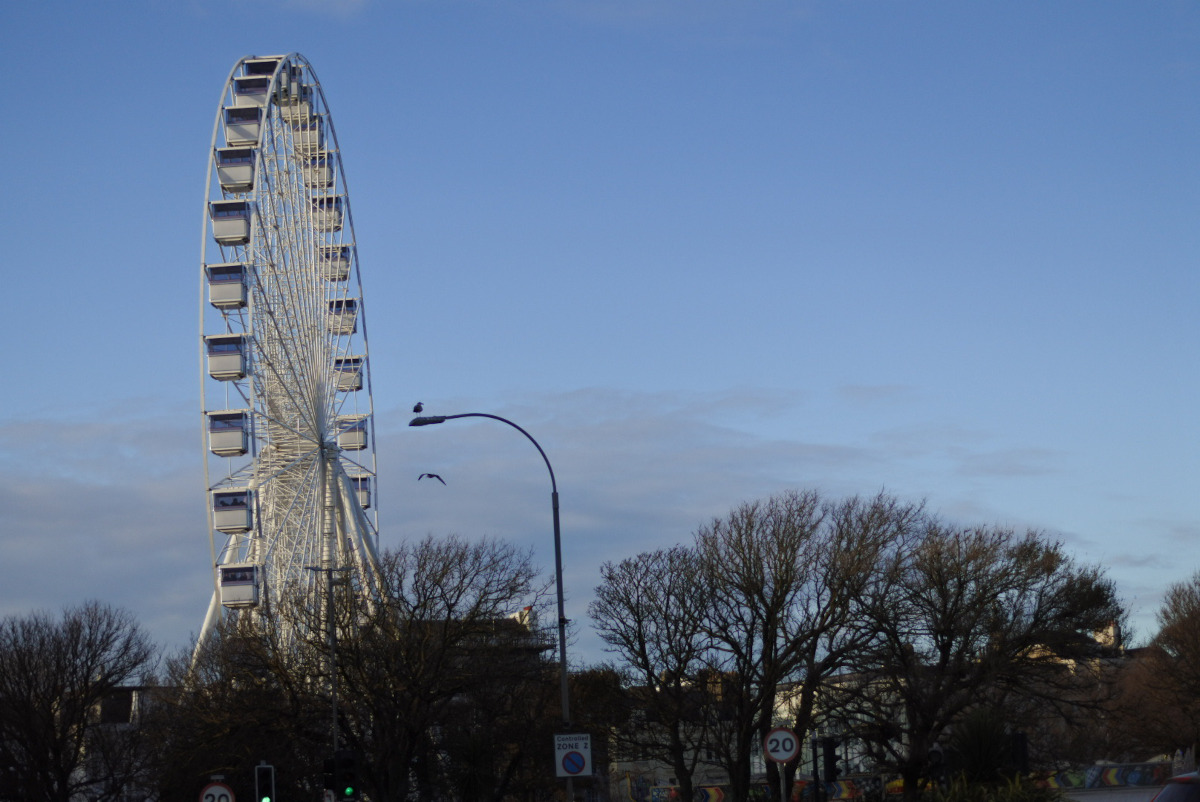 There seems to be a newly installed Ferris wheel, close to the seafront. I think it's part of the annual travelling funfair. Interestingly, the pods or capsules (or whatever they are called) seemed to be enclosed. I wondered whether they have under seat heating!
Image above taken from the west pier history website.

 

Top and Bottom: The Brighton West Pier, today, courtesy of me.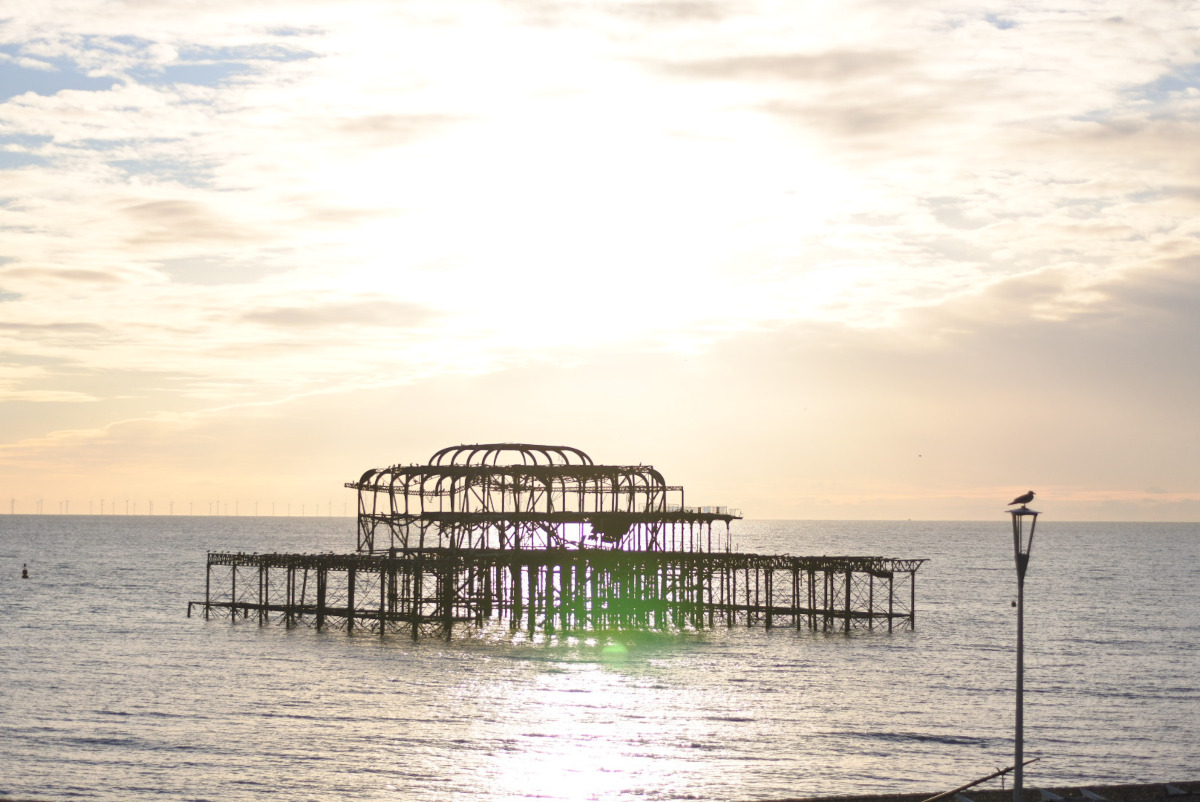 The Brighton West Pier or what's left of it! About two decades ago the local council wanted to restore the pier to its former Victorian glory. The restoration would have attracted more crowds and more late night revellers. However, rumour has it that local residents and businesses were not happy with the idea; the prospect of more drunk revellers, unable to find a toilet,  pissing in their doorways. One night the pier and consequently the project (no pun intended) went up in smoke and this is what's left of it.
 Rollers skaters. Always popular along the Brighton Seafront. However, there were more than usual this day. It seemed to be some kind of organised meet; there were quite a lot of skaters about, eagerly demonstrating their skills, between milk carton sized cones.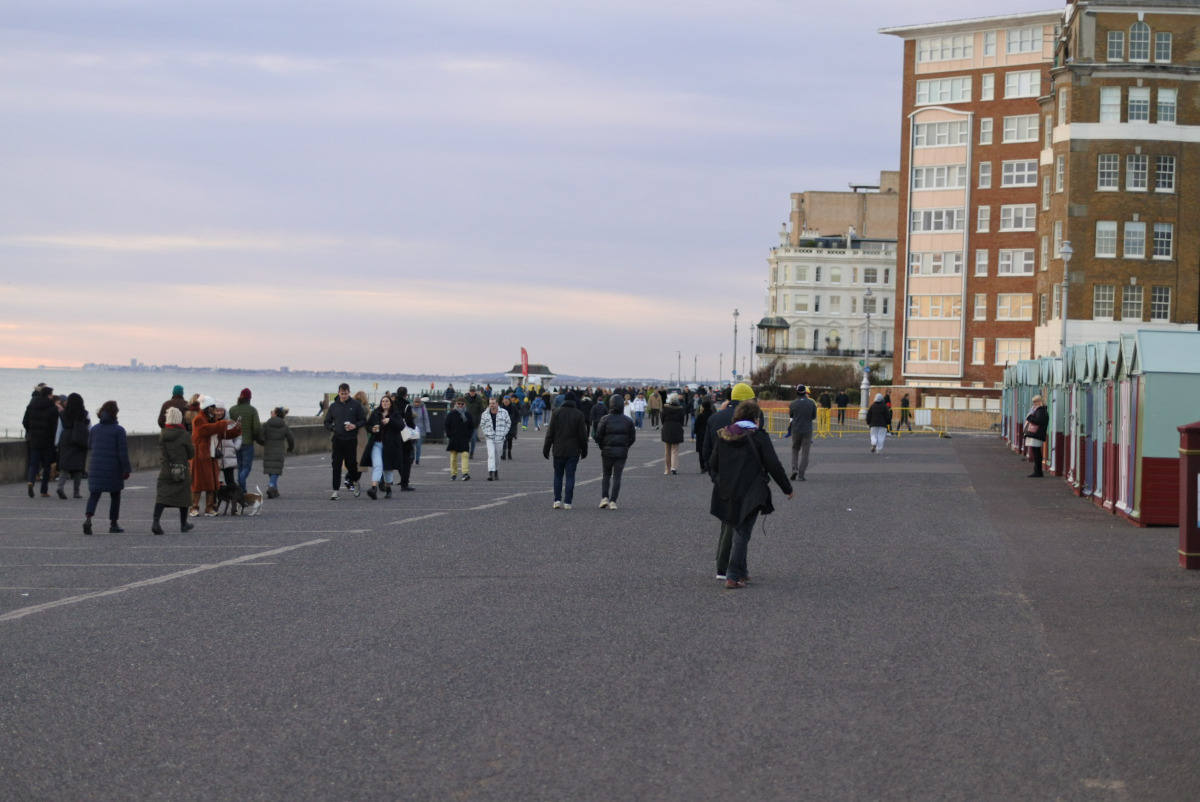 For a winter's afternoon the seafront was super busy, despite the cold. The last hut on the right is where, sometimes, I turn off the promenade and head back to the Marina along the paved street. Walking from the Marina to this point takes, between one and one and half hours, depending on how often I stop to take photographs.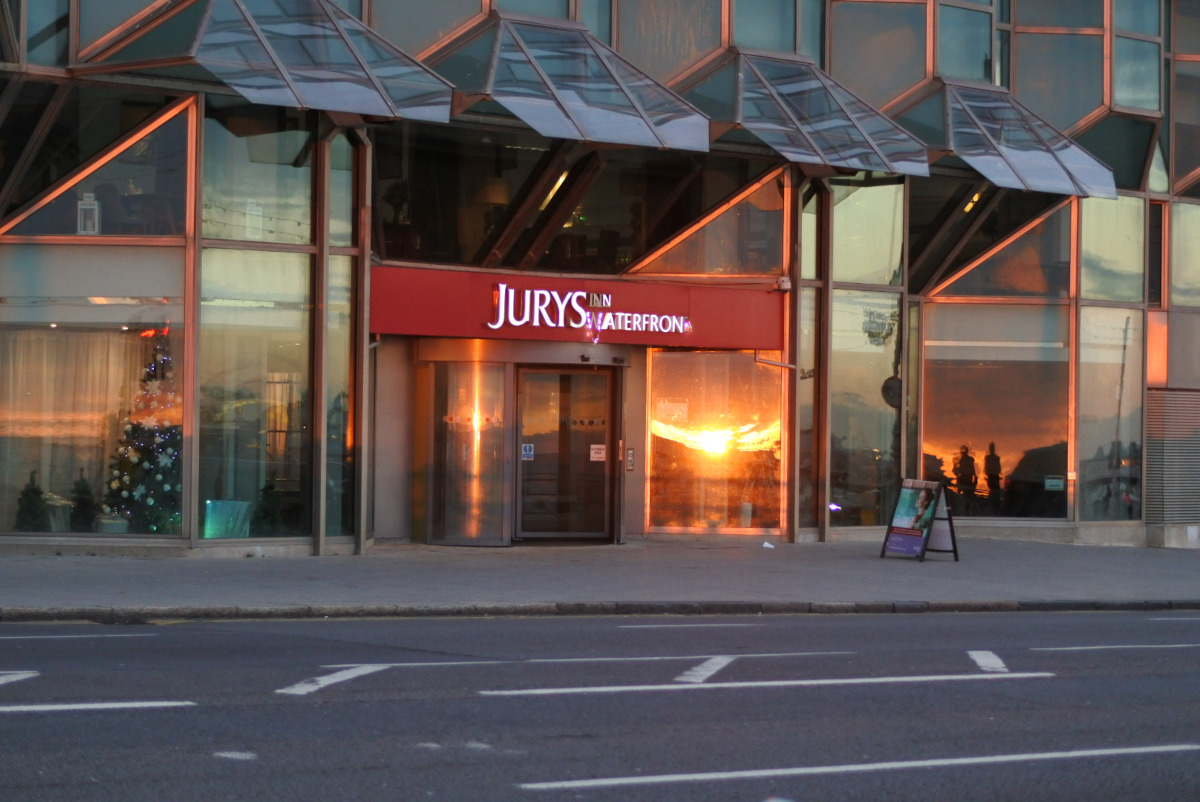 The Jury's Inn Brighton Waterfront is a 4 star hotel. I couldn't tell you what it's like, because I've never been inside. The reason why I took this photo is because of the reflection of the sunset in the front window, which was quite spectacular this afternoon ....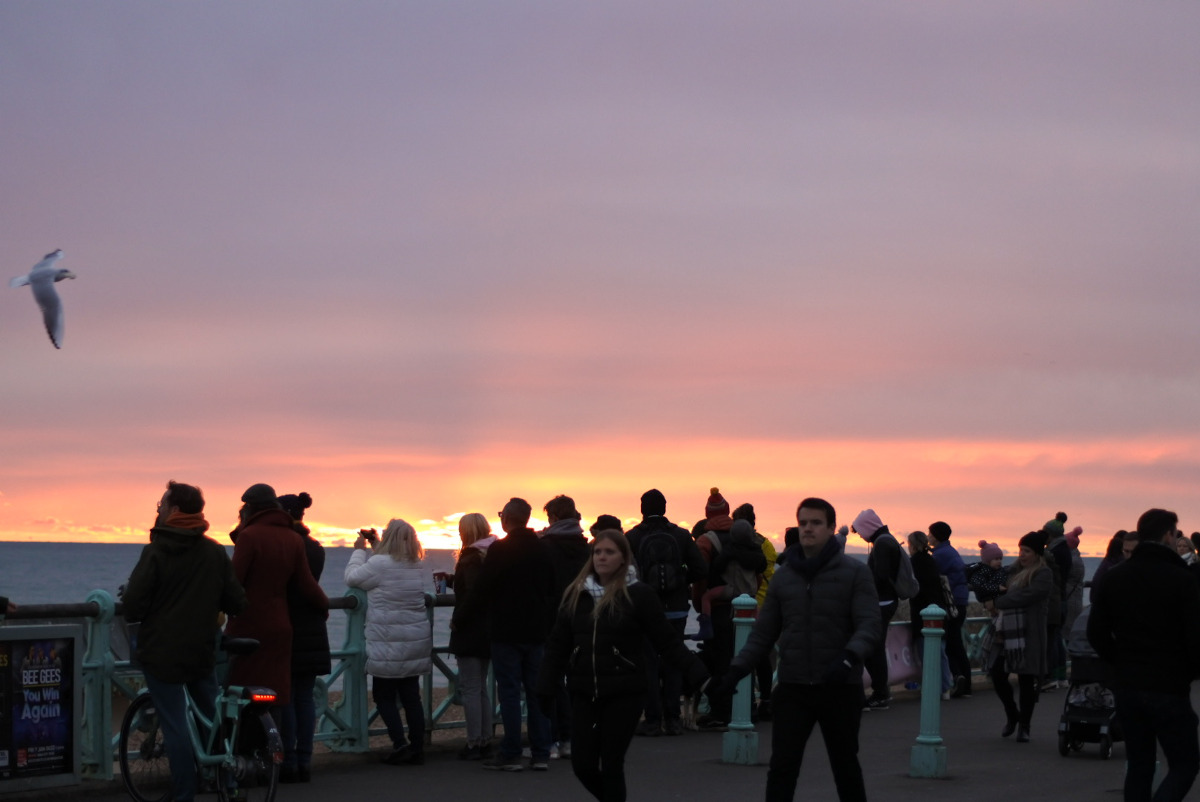 ... in fact, the sunset was so spectacular that visitors to the seafront were queuing up to take pictures of it!  
Well that's it for today's stroll. Have a nice day everyone and we'll meet again for my next one.